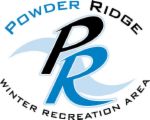 Powder Ridge's Ski Club package is a 6 week program offering 1 bonus week for those who were members throughout the year. Different packages to choose from.
Click here for Ski Club information/Registration Waiver Form.
Click here for Powder Ridge Ski Waiver Form
Click here for Powder Ridge Snowboard Waiver Form

IMPORTANT:
Ski Club Walk-Ons: Registrations must be received by Wednesday mornings at 9am and the permission form must be returned to the Com Ed Office to complete your registration.
Click here to fill out the permission/insurance information form that needs to be returned for your registration to be complete. Please return to the Com Ed Office by Thursday for the first week attending. This form only needs to be on file once per child for the season.